[rev_slider delta-services]
Monthly capacity is approximately 50000 units. Our production facility has 9 production lines. Six of the production lines are producing women's trousers and skirts with weekly capacity of approximately 1200 pieces per line. In two lines we are producing women blouses and dresses and one line is specialized in fashionable knitwear. Delta Holding has well equipped Machine Park and implements lot of new technology of sewing by using automatic and robotic machines in production. Our CAD System is Gerber AccuMark Professional.
Production
[themify_col grid="2-1 first"]
Delta Holding produces light, medium and heavy clothing for women and men, such as:
Pants
Blouse
Dress
Skirt
Coat without lining
[/themify_col]
[themify_col grid="2-1″]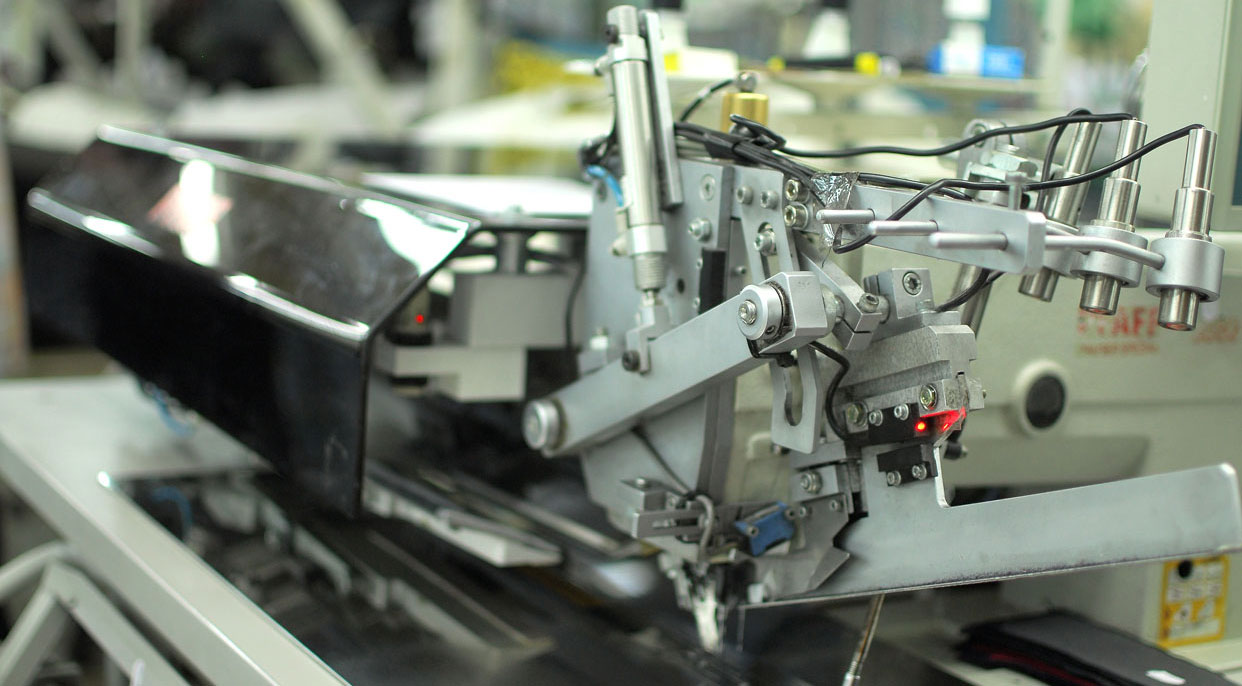 [/themify_col]
Our factory can produce between 6500 and 8500 units of clothing weekly, using the principle of "LOHN" system, such as CMCut Make and CMT.Cut Make Trim Our company can offer "FPS" as well. We offer services such as: first pattern development on size chart base, all "CAD" services, labeling and embroidery.
Production Lead time is 4 weeks.